Bee Workshops For Families
We have collected lots of information and a huge enthusiasm for bees. We wondered how we could pass this on to others?
Gill got to thinking and in an idle moment wondered out loud on a home educating internet list 'whether a few children might be interested' in a small natural beekeeping workshop. As a consequence, we ran a series of beekeeping workshops in April 2017.
All the 2017 workshops were fully booked very quickly. We are repeating the workshops (with some updates) again for 2018. The details below are of the 2017 workshops, but the 2018 ones will be similar.
We've found out as much as we can about keeping bees naturally (and we have much more to learn!) This seems to follow on nicely from Home Education. The difference between Home Education and School seemed very like the difference between natural and conventional beekeeping. However, these workshops are not restricted to home-educated participants!
Seed Packets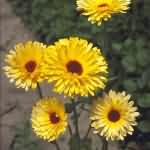 Calendula or Pot Marigold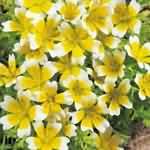 Limnanthes or Poached Egg Plant
Giant Sunflower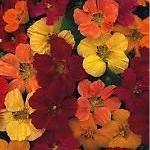 Dwarf Nasturtiums
Participants in the bee workshops get some seeds to grow to help the bees. Sunflowers, Nasturtiums, Limnanthes (Poached Egg Plant) and Calendula (Pot Marigold). All nice open flowers, attractive to bees and other pollinating insects. The seeds are quite large and easy to grow. Sow them in pots or trays on an indoor windowsill then transplant them into bigger pots, or the garden, when they are large enough to handle. Protect from late frosts and watch out for slugs and snails.
Lip Balm
There was an opportunity to make some lip balm using beeswax (from our hives), organic shea butter and organic coconut oil.
Seed Bombs
We made some seed bombs in the workshops. A small (1cm diameter) ball of clay and compost, containing wild flower seeds. Once dried, drop these in appropriate places where they can plant themselves.
Wild flowers are important for wildlife. With a bit of luck, the seeds in the seedbombs will grow into plants and set seed themselves, starting generations of bee-friendly plants.
Best not to lob seed bombs into your neighbour's garden; they may not be pleased. A patch of ground in your own garden, a pot, or a little corner you know of where you can watch them grow would be best.
You can find instructions on how to make your own seed balls on the internet or buy a kit to make them from www.seedball.co.uk
Honey
Later in the series of workshops, we had a little honey to taste. We could only collect honey when the weather was warm enough (not in the first week of workshops!)
Meeting the Bees
Keeping Safe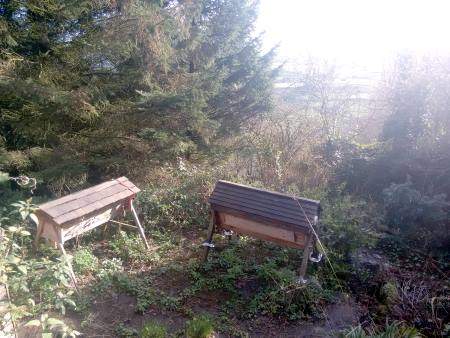 We cross the road. Take care. There are steps that are a little uneven and may be slippery.
We take small groups to see the bees flying. One of the hives has a viewing window on the side, so we can peek in to see what they are up to inside their home.
It is important to remain calm. The bees don't like it if you flap about. Even in the summer, I wear a woolly hat to stop bees getting tangled in my hair. I recommend that you bring a hat. Iain has very little hair, so he doesn't need to bother with this; they just bounce off!
Bees can get upset by certain smells. They are not supposed like the smell of horses, bananas, perfumes or aftershave. It makes sense to avoid these when you will be visiting the bees. But don't worry too much: hundreds of people have been to see them and not a single visitor has been stung!
Our bees are locally born and bred, so they are well used to the Yorkshire weather. They will fly even on cool, damp days or even in light rain. If it is a day with heavy rain, when you visit they may not be flying. We can still take a little look through their window as they will be busy doing inside jobs. If the weather is thundery, they may be a bit grumpy. Maybe it is the electricity in the air?
If you are nervous about meeting the bees or are allergic, all is not lost. You can watch the bees on the solar powered webcam from inside the cottage. Or you can stand at the bottom of the steps and watch from there.